Magical Dog Names from Disney Movies

You have a new pup - congrats! If you have a love for the magic kingdom, then these dog names inspired by Disney may be just right for your furry family member.
While I could just make a list of every single Disney character, that would be too easy. For me. Not for you... for you, that would give you a whole pile of mediocre names to have to sift through.
So instead, I've done the work FOR you! This is a curated list of only the best Disney dog names, with an emphasis on ones that stand out for their uniqueness. I love both Disney and Disney Pixar, so I've included inspiration from both!
With just over 50 names to get your creative juices flowing, one of them is sure to be just right for your new puppy.

Disney Princess Dog Names

To kick things off, let's start with some names hand-picked from the line-up of Disney princesses.
Disney Prince Boy Dog Names

Have a male puppy that would suit a princely name? Here ya go:
Kit - Cinderella's prince charming in the live-action film.


Kristoff


Benja - Not a prince, but the Chief of the Heart Lands and Raya's father in Raya and the Last Dragon.


Flynn - Rapunzel's prince charming.


Beast


Triton - Again, a father to a princess (Ariel), this would make a fantastic and unique boy dog name from a Disney movie!


Simba - Maybe not as unique, but a classic none-the-less.


Kovu


Milo - Not as popular as the "official" Disney princes, this name is inspired by Atlantis. My own dog's name is Milo!


Hercules

Boy Dog Names from Disney Movies

Don't want a name that is too "royal"? I've got you covered. These are the best male dog names from Disney movies that I've picked for their uniqueness and perfect fit for your pup. They are all such awesome choices, that I couldn't narrow it down to just one favorite!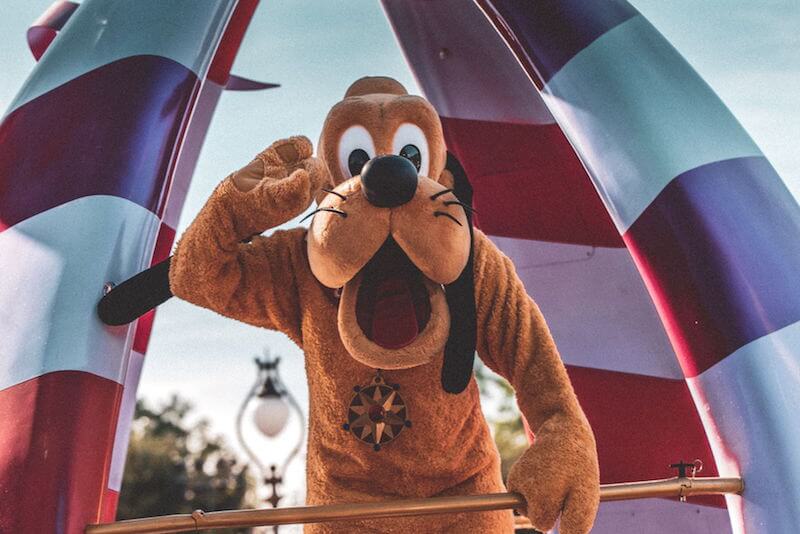 There are many unique dog names from Disney movies that will suit your puppy just right!
Best Disney Girl Dog Names

For the girls, not a huge list of names from Disney movies, but each one has that something extra that makes it stand out. My favorite is the first one up:

Flittle - One of the fairies from the live-action film Sleeping Beauty, this name has just the right amount of whimsy for your sweet puppy. Flit makes for a good nickname.


Eve - Wall-e


Marvel


Jane - Tarzan fans? Simple. Beautiful.


Georgette - Oliver and Company


Nebula - Guardians of the Galaxy


Jyn - Rogue One: A Star Wars Story
Dog Names Inspired by Disney Villains

No list of dog names from Disney movies is complete without a few choice villain names. Again, you won't find every bad guy and girl listed here - only the best of the best names for a puppy.

Male Names
Scar


Gaston


Amos - The Fox and the Hound


Bruce - Another great name for a big dog (or a puppy who will become a big guy!). From Finding Nemo.


Edgar - I love this one. It's simple and easy to say, and can even been nicknamed to "Eddie". Inspired by the butler on The Aristocats.


Zee - Any Cars fans? Professor Z is a pretty bad dude, but it makes for a great name!


Ratigan - The Great Mouse Detective

Female Names
Anastasia and Drizella - Yes, these two need to go together! The two evil step-sisters of Cinderella inspire fun names for a duo of pups. Too much of a mouthful? Shorten them to Asia and Ella. Your welcome.


Maleficent


---

If none of these names seem just right, don't despair! I have more great ideas for the perfect puppy name below...
And if I may suggest, now is the time to get prepared and a solid plan in place to get the ball rolling with house training, crate training and basic obedience training. Don't wait until that cute puppy is causing trouble!
Get the equipment advice, lesson plans, and behavior solutions you need to train your puppy like a pro.