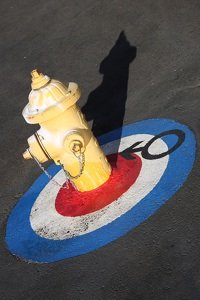 Editor's Note

While I absolutely love Christmas, it can be a nice feeling to put the decorations away in January and get our lives back to some semblance of order.

Here in Ontario, Canada, we get lots of snow and cold from now until about April! I'm not a huge fan of cold weather, so the temptation to stay inside and hibernate is very real. It might not hurt me to exercise less, but it would make my dog, Justice, go stir crazy!

In this issue, I'm going to share with you what makes me stay motivated to get out there and give Justice the exercise she needs and deserves...

Happy reading!



Table of Contents
Baby It's Cold Outside
New Articles Just Added to our Site!
Ask The Editor
---
Baby It's Cold Outside
It is definitely moving into the cold winter months here in Canada. With the temperature starting to plummet, it's easy to fall into the habit of forgoing your dog's daily exercise. You tell yourself that he doesn't want to be out there in the cold and snow anyways.

However, if you fall into the habit of skipping your pooch's daily walk, you're more than likely going to notice a few problems... weight gain, destructive behaviors like chewing, increased nuisance barking, whining, jumping, or even depression.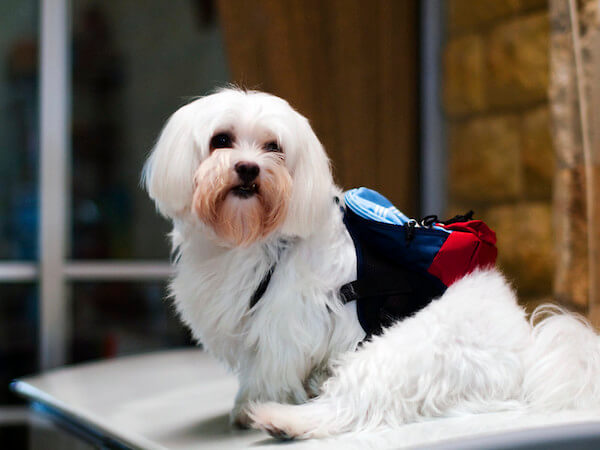 I understand that it's hard to get out there when it's freezing cold outside, I really do! But for your dog's sake, you have to keep up his regular exercise throughout the colder months, too.

Your normally well-behaved dog will have to get rid of that pent-up energy somehow, and if you don't exercise him, he'll find another way. Yes, I'm talking about all those bad behaviors that you worked so hard to eliminate!

So while that's my motivation to keep it up, you may be wondering what sort of activities you can do together with your dog in the winter. If you're the active type who likes to keep moving, canine sports may be for you. Try skijoring, where you train your dog (or dogs!) to pull you on skis - you can do this with a bike in the summer, too.

Dog sledding is a great way to keep your dog active in the winter, and you can even enter races and competitions in your area. Teach your dog to pull your kids in a sled if you aren't quite ready to get competitive with it.

Adventurous type? Take your dog, and the whole family, out for a long hike. Snowshoeing is a great workout as well, and lets you get out and enjoy nature.

Perhaps you don't have the time to get into dog sports, but need a way to increase the amount or intensity of the exercise your dog is currently getting. A great solution is to buy a dog backpack for him to wear on your regular walks. Evenly fill up each side of the pack (start with light weights, and slowly build up) with weights such as full water bottles or school books. This will double the amount of exercise that your dog gets, as he has to work twice as hard now. It's the same as when you add weights to your own workouts!

The ideas are endless for winter exercise. Even something as simple as playing in the snow with your dog is a great way to help burn off energy. Keep it up, and you'll see that your dog's behavior and ability to remain calm in the house will improve.
New Articles to Check Out!
I've added a few great pages on our website that you'll definitely want to read. And maybe even pass along to someone you know who is struggling with solving these problems with their own dog!

Dog Digging - How to Avoid the Backyard Grand Canyon
Some dogs have a tendency to dig up the backyard. More often than not, the reason for this behavior is that of boredom. Find out what is driving your dog to dig, and how you can deal with it.

Dog Jumping - Why Can't I Make It Stop?
If you are annoyed when your dog jumps on you, how do you think your guests and friends feel about it? Regardless of your dog's size, jumping should always be unacceptable. But did you know that there are a few things that you or someone in your family are probably doing to reinforce or even teach him this behavior?

Finally - The Only Solution for a Jumping Dog
And here you have it - the best method for stopping that annoying behavior for once and for all. This truly is the quickest way to teach your dog that jumping is not allowed. I have had so much success with past clients, as well as my own dog, that I would recommend no other way!


---

Ask The Editor

Do you have something you'd like to read about in The Yellow Hydrant? If you have any comments, questions or content ideas I'd love to hear from you! Your feedback is really important to me, so be sure to let your voice be heard. Just click here to access the submission form.

If you like this e-zine, please do a friend and me a big favor and "pay it forward."

If a friend DID forward this to you and if you like what you read, please subscribe for free by clicking this link and filling out the small form at the bottom of the page. Thanks!